About Me
I am a Licensed Clinical Social Worker (LCSW) specializing in individual, couples and group psychotherapy in the fields of Postpartum Mood Disorders, Perinatal Loss and Trauma. I maintain a private practice in the cities of Newport Beach and Long Beach, California.
I have been helping individuals and their families deal with difficult life experiences for over 20 years.

After living through and recovering from 2 bouts of postpartum depression, as well as a miscarriage, I began to focus my clinical attention on this important field. My own experiences have given me a special understanding and insight into the tremendous heartbreak of perinatal loss, infertility and postpartum depression - not only for the mother, but also for the father, friends and other family.

I specialize in helping individuals and their families deal with postpartum stress and depression, as well as infertility, trauma, pregnancy loss and infant death. I provide individual, family and group psychotherapy for people who are struggling with these, and other life changing events.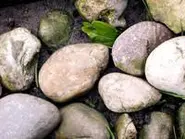 In addition to my License in Clinical Social Work, I have also been certified in the Assessment and Treatment of Postpartum Mood and Anxiety Disorders from the Postpartum Stress Center, Pennsylvania.
I have been a certified Rape Trauma Counselor for the last 22 years, and have 10 years of experience treating persons with serious mental illnesses.

My education includes California State University Long Beach, the University of Minnesota, and international training at the Universidad Iberomexicana, Mexico City.

Currently, I provide consultation services to the Perinatal Loss Program at Hoag Hospital, Newport Beach, where I also facilitate their weekly Perinatal Loss Support Group.

I feel it is important to stay connected to the international and research community in my fields of practice. I am a member of several organizations, including:
- National Association of Social Workers (NASW)
- Postpartum Support International (PSI)
- National Association of Perinatal Social Workers (NAPSW)
- Pregnancy Loss and Infant Death Alliance (PLIDA)
Consultation, Training and Education
The following is a partial list of presentations I have provided at various settings.
Expectant and New Parents Educational Series
Understanding Posttraumatic Stress Disorder
Postpartum Mood Disorders – Assessment and Treatment
Perinatal Loss – How to Really Help Bereaved Parents
Pregnancy After a Loss – Managing the Storm of Emotions
Creating Balance in Your Life
Using Mindfulness Everyday
How to REALLY Listen and Be Heard
Assertion Techniques That Work
Managing Anxiety and Stress Reduction
Using Positive Affirmations and Self Talk to Increase Happiness and Lower Stress
Progressive Muscle Relaxation and Visualization
Creative Self Care
Creating and Reinforcing Healthy Boundaries in Relationships
Managing Caregiver Stress
Compassion Fatigue – Taking Care of Yourself While Caring for Others
Non-violent Crisis Intervention with Agitated Clients
Time Management Skills for Managing Stress
Creating Goals and Setting Timelines for Success
Improving Quality Sleep
Dealing with Difficult and Demanding People